R5 Bathrooms & Plumbing is now closed for the Christmas and New Year holidays.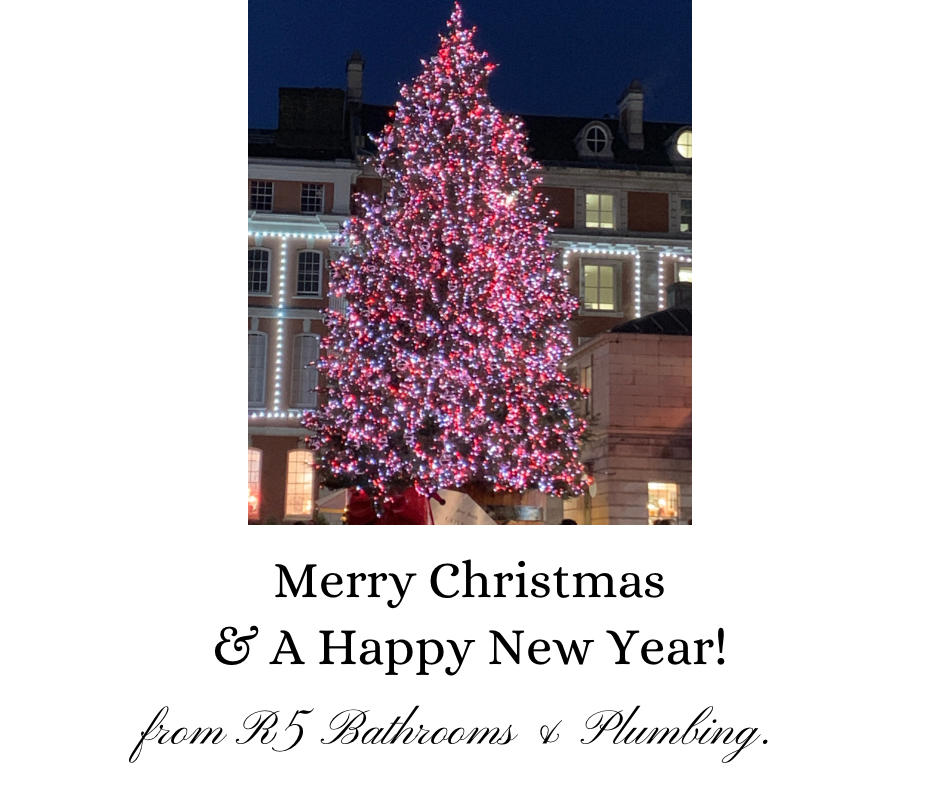 Wow!! What a rollercoaster of a couple of years it has been.
We are now closed for Christmas and New Year. We will be back at work on Tuesday 4th January 2022. Please note we will not be able to respond to any emergency call outs during this time period.
As this year is drawing to a close, I would like to say a massive thank you to all of our amazing customers. Thank you for the recommendations and countless referrals, the cups of tea to keep me going and, most of all, for choosing our small business.
I'd like to say a massive thank you to my amazing Wife, Francesca, who stepped in when the business got super busy & took over the Admin and everything behind the scenes.
A huge thank you also needs to go to Plumbtech in Frome too, who are constantly there working very hard to make sure we had the items to complete all the bathrooms we've done this year.
Wishing you all a Happy, Healthy Christmas and New Year,
Richard